Application of welding training | since the choice of the distance, they only trials and hardships!
Last weekend, when everyone was busy buying and buying, the 5 - Day War sixth welding application training also fell to the curtain.
The application training of beacon fire welding has been launched since 2016. It has been a project which has been vigorously carried out and promoted by the beacon fire. The training is divided into four stages: introductory, primary, intermediate and advanced. The entry-level training is aimed at the new employees and distributors who have zero knowledge or scattered knowledge in the welding industry, so that they can systematically understand the welding applications through theoretical study and practical exercises.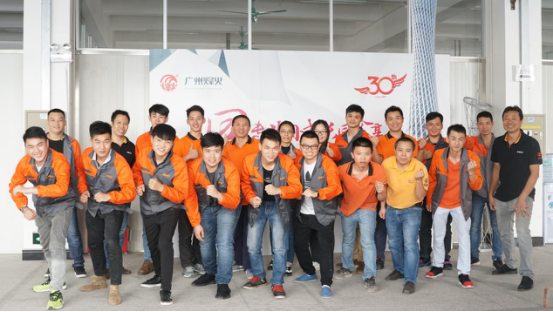 The course covers welding rod arc welding, argon arc welding, gas metal arc welding and plasma cutting. The models used in practice are ZX7 200, new industrial design Alpha T3000, WSE500, Delta NB500W and so on.
The participants were recruited from various departments of the company, as well as representatives from Anhui, Guangxi, Guangdong, Malaysia and other places. In particular, the post-90s students accounted for more than a half. The influx of fresh blood and the spirit of youth's courage and bravery brought us together. The classroom atmosphere continued to grow.
Splash the shining arc weld, witnessed their unremitting efforts
EACO Mr.Cheng, General Electric manager, instructs the students to operate.
In practice, the students have done their homework and theoretical assessment successfully through free practice and teamwork.

The sweat of hard work has been harvested, and it gives praise to the stars of the welding
As Xunzi said "a thousand miles, not small streams to into a river." It is hoped that after this training, all of us can take advantage of the knowledge they have learned and make use of them in their own jobs, and provide better and more professional services to the customers.