What is the Difference Between a DC Argon Arc Welding Machine and a Pulsed Argon Arc Welding Machine?
03. 31, 2021
1. The welding current is different

The current in the DC argon arc welding process is always the same.
In the pulse argon arc welding process, the welding current has a base value and a peak value alternately.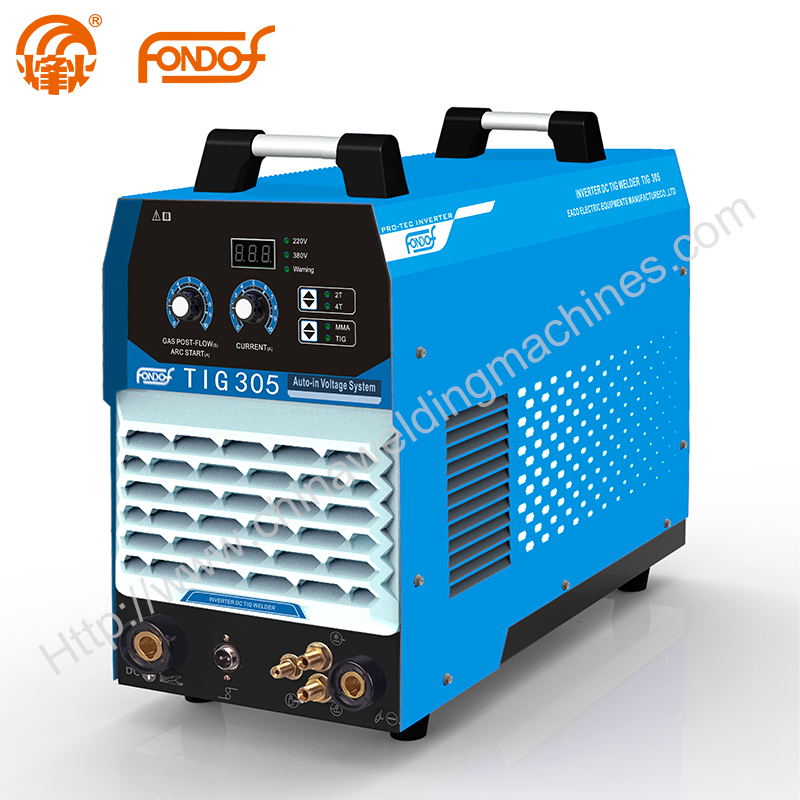 DC Welding Machine
2. The heating and cooling speeds are different
In pulse argon arc welding, each welding spot is heated and cooled quickly, the molten pool metal condenses quickly during the welding process, and the high temperature residence time is short, which can reduce the tendency of heat-sensitive materials to crack during welding.
However, the heating and cooling of DC argon arc welding are slow.
3. The scope of the heat affected zone is different
Compared with DC argon arc welding, pulsed arc can use lower heat input to obtain larger penetration depth, so under the same conditions, it can reduce the heat-affected zone. When welding heat-sensitive materials, reducing the pulse current passing time and the base current value can reduce the range of the heat-affected zone to a minimum.
Extended information
Advantages of argon arc welding:
1. Argon protection can isolate the adverse effects of oxygen, nitrogen, hydrogen, etc. in the air on the arc and molten pool, reduce the burning of alloy elements, and obtain dense, spatter-free, and high-quality welded joints;
2. The arc combustion of argon arc welding is stable, the heat is concentrated, the arc column temperature is high, the welding production efficiency is high, the heat-affected zone is narrow, and the welded parts are welded with low stress, deformation and crack tendency;
3. Argon arc welding is open arc welding, which is convenient for operation and observation;
4. The electrode loss is small, the arc length is easy to maintain, and there is no flux or coating layer during welding, so it is easy to realize mechanization and automation;
Our company also has DC Welding Machine on sale, welcome to contact us.